Comedy
KITTY FLANAGAN LIVE
You've seen her on Fisk, Utopia and Have You Been Paying Attention? She wrote a best selling book called 488 Rules for life. But now, after a year at home drinking hand sanitiser & tonic, Kitty Flanagan is finally back on stage doing what (she thinks) she does best, solving the world's problems. All of them. Get involved!
Albury Entertainment Centre
Theatre
Ballet
Swan Lake
The Royal Czech Ballet will visit Australia for the first time with Swan Lake...the most loved classical ballet of them all. This masterpiece ballet is presented in two acts and follows the original storyline with traditional choreographic revisions by Marius Pepita. Swan Lake is the love story of Prince Siegfried who falls in love with the Odette. Odette is under a spell, where she is a swan by day, who turns into a woman at night. The spell can only be broken by a man who will pledge is love forever. It is a story where the virtues of love and forgiveness in the end conquer evil and betrayal. The Royal Czech Ballet features elite dancers from European countries of France, Italy, Moldova and Ukraine.
Albury Entertainment Centre
Theatre
Musical Theatre
The National Quality Framework - The Musical!
The National Quality Framework – The Musical! is about the experience of early childhood educators in everyday practice. The two characters - Red (educator) and Lou (coordinator) take the audience through the professional and emotional experience of daily life in an early childhood setting. The key events that occur in four acts during the musical are: - Notice of Assessment - Reflective Practice - Assessment and Rating - Social Justice and The Arts Through these four acts, Red and Lou express thoughts, feelings and practices that educators have reported on anecdotally, through first hand experience, and in research projects pertaining to educators' experiences of the National Quality Framework and the regulatory landscape more broadly. Through witty dialogue, music and dance, these experiences are enacted in order to acknowledge the complexity of the profession as well as reassure educators that they can engage confidently in their everyday practices. The central themes draw from the Principles and Practices in the EYLF and the 7 Quality areas in the NQS. What does the musical address? The National Quality Framework – The Musical! addresses practice, pedagogy and service operations. It specifically focuses on: - Educational programs - Curriculum design - Aboriginal Perspectives - Team work- Leadership - Critical Reflection - Documentation - Inclusion and Anti-Bias Who is the musical for? The National Quality Framework – The Musical! is for everyone. You will find yourself within it, you will find a reflection of your experiences within it, you will find courage and confidence within it!
Albury Entertainment Centre
Theatre
Members Eligible Show, Tribute Shows, Music
The Robertson Brothers
Your seat may be reallocated to comply with current physical distancing guidelines
Albury Entertainment Centre
Theatre
Physical Theatre, Musical Theatre, Members Eligible Show, Drama
Priscilla Queen of The Desert
That magical musical bus known as Priscilla, Queen of the Desert, is rolling into Albury Wodonga, so make sure you get on board darlings to enjoy this "must see" musical being premiered on the Border in 2022!! Based on the 1994 smash-hit movie of the same name, Priscilla Queen of the Desert is the heartwarming, uplifting adventure of three friends who hop aboard a battered old bus searching for love and friendship and end up finding more than they had ever dreamed of. With a dazzling array of outrageous costumes and a hit parade of dancefloor favourites, this wildly fresh and funny musical is a journey to the heart of FABULOUS!
Albury Entertainment Centre
Theatre
Musical Theatre, Music
LET IT GO!
LET IT GO is a concert spectacular featuring the best-loved songs from Disney and other popular family movies including Frozen, The Greatest Showman, The Lion King, The Little Mermaid and many more! LET IT GO features a live band and all local performers, including a large choir and some of our most talented dancers! Special prices for families and groups of 8 or more, so book today.
Albury Entertainment Centre
Theatre
Members Eligible Show, Music
An Evening with the
Artists: Conductor - MSO Cybec Assistant Conductor  Repertoire includes:  Cheetham - Long Time Living Here musical Acknowledgement of Country  Stanhope - Spin Dances  Beethoven - Symphony No. 5 in c minor, Op.67  Indulge in a spectrum of orchestral delight with the Melbourne Symphony Orchestra when it returns to Albury and to live performances in 2022 presenting a powerful program featuring the premier of a new work from renowned local composer Paul Stanhope and, music's most famous four notes; the opening to Beethoven's iconic fifth symphony. The grandeur of Ludwig van Beethoven at the height of his powers is showcased in this most impactful of beginnings. Beloved by performers and audiences alike, the fifth symphony is a musical adventure. Beethoven takes simple themes (including this famous rhythm) and expertly weaves them int a layered musical texture while building a sense of dramatic urgency building to a powerful and fulfilling finale. Acclaimed Australian composer Paul Stanhope brings a contemporary and delicate touch to his boisterous use of the same orchestral forces. Across the short, characterful movements of Spin Dances, fate is less 'knocking at the door' than flinging it open and whirling through the landscape in a flurry of spirited rhythm and dynamic harmonies. 
Albury Entertainment Centre
Theatre
Members Eligible Show, Rock/Pop
QUEEN FOREVER
QUEEN FANS IT'S TIME TO BREAK FREE AND ROCK WITH AUSTRALIA'S MOST POPULAR QUEEN SHOW - QUEEN FOREVER Queen Forever present a highly entertaining evening paying tribute to one of the top rock bands of all time – Queen and its legendary frontman, Freddie Mercury. Queen Forever is regarded as the world's most entertaining Queen show due to the skillful and hilarious impersonation of Freddie Mercury by the incomparable Gareth Hill. You'll hear all the hits including 'You're My Best Friend', 'Crazy Little Thing Called Love', 'Radio GaGa', We Will Rock You, We Are The Champions, Another One Bites The Dust, Fat Bottomed Girls, Don't Stop Me Now, Somebody to Love, Killer Queen and of course Bohemian Rhapsody. A night of classic rock anthems. Grab your BEST FRIEND and don't miss QUEEN FOREVER on their 2022 BREAK FREE TOUR. BOOK NOW!
Albury Entertainment Centre
Theatre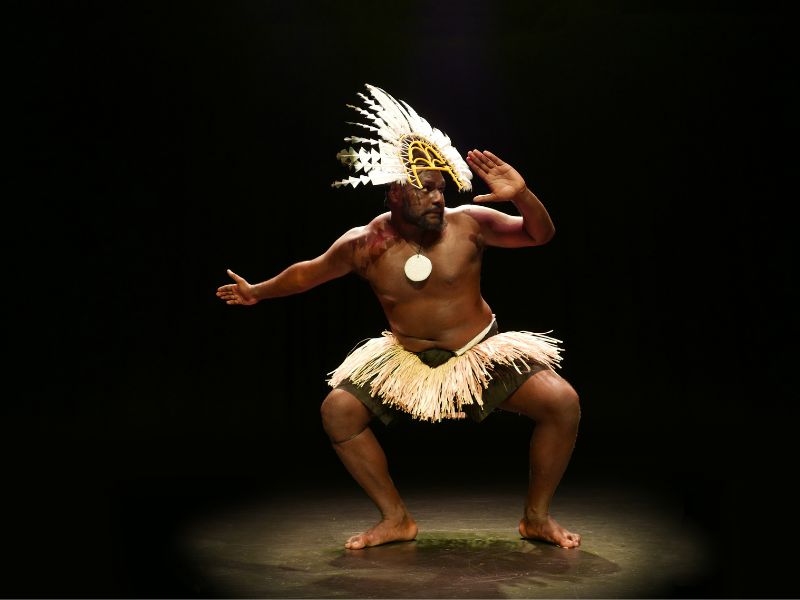 Ethnic Dance, Members Eligible Show, Music, Contemporary dance
Ginar Australia
Discover remote Indigenous culture from Australia's far northeast. Experience raw, tribal, full-bodied melodies and thunderous song and dance. Ginar, a Torres Strait Islander word meaning dance, weaves together live dance with music and documentary vignettes, to present a vibrant mosaic of cultural and historical styling of this tropical region. Discover the music, history and cultural style which pays homage to the land and sea from the top of Australia to the border of Papua New Guinea. Surrender to the rhythm of the drums and the kulap shakers. Inhale the song and tales of the traditional language groups of kala lagaw ya, meriam mer and kala kawo ya and its marriage of antiquity and modernity in this love letter born in the sapphire strait. Let us welcome you as a friend, to tropical north east Australia.
Albury Entertainment Centre
Theatre
Daniel Connell
Award-nominated stand-up comedian Daniel Connell (as seen on the Melbourne International Comedy Festival Gala, and Kinne Tonight) brings his new show Gutless Wonder to Albury for one night only. Despite the pandemic, 2021 was a huge year for Daniel, he made his third appearance on The Gala, sold out his entire run at the Melbourne International Comedy Festival, and announced his first Australian tour.  In 2022 Daniel made his first appearance on the Opening Night Allstar Supershow (ABC), and again, sold out his entire run at the Melbourne International Comedy Festival. Don't miss out on this show! Grab your mates for a guaranteed night of laughs.  "A hilarious night out." ★★★★ - Herald Sun   "55 minutes of exquisitely judged middlebrow Australian humour" - The Age
Albury Entertainment Centre
Theatrette
Musical Theatre, Drama, Music
Music of the Night
Music of the Night is an enthralling music and visual spectacular that showcases memorable performances from the songbooks of Andrew Lloyd Webber, Rodgers and Hammerstein, Sondheim, ABBA and many more from the most loved and adored classics from London's West End and Broadway Musicals. Music of the Night will capture the imagination of its audience with stunning musical performances from Andrew Lloyd Webber's, Phantom of the Opera, Evita, Cats, Jesus Christ Superstar, Joseph and His Technicolour Dreamcoat, Sunset Boulevard, Les Misérables, Chess, Sound of Music, Rogers and Hammerstein, West Side story, Carousel, Boy From Oz!
Albury Entertainment Centre
Theatre
Childrens, Members Eligible Show, Music
Seussical JR
Border Show Business Academy present Seussical JR the Musical. Horton the Elephant, the Cat in the Hat and all of your favourite Dr. Seuss characters spring to life onstage in Seussical JR., a fantastical musical extravaganza. Transporting audiences from the Jungle of Nool to the Circus McGurkus, the Cat in the Hat narrates the story of Horton the Elephant, who discovers a speck of dust containing tiny people called the Whos. Horton must protect the Whos from a world of naysayers and dangers, and he must also guard an abandoned egg that's been left in his care by the irresponsible Mayzie La Bird. Although Horton faces ridicule, danger and a trial, the intrepid Gertrude McFuzz never loses faith in him. Ultimately, the powers of friendship, loyalty, family and community are challenged and emerge triumphant! This production is perfect for families, young children, older children, and even older older children (adults who love some fun). Escape the drama of regular life into the magical world of Seuss. Bright colours, crazy characters and stunning tongue twisters makes for 75 minutes of fantastical fun and escapism. Come and join the fun!
Albury Entertainment Centre
Theatre
Country Music
COAL MINERS DAUGHTER
Multi awarded, look alike songstress, Amber Joy Poulton, leads this sensational production filled with traditional and contemporary hits and stories of inspirational pioneer and superstar Loretta Lynn. Weaving anecdotes and comedy through a traditional and contemporary catalogue of hits, including Coal Miner's Daughter, Don't Come Home A'Drinkin' With Lovin' On Your Mind, I Fall To Pieces, You Ain't Woman Enough To Take My Man, Crazy, Silver Threads and Golden Needles, Walkin' After Midnight, You're Lookin' At Country, One's On The Way, Stand By Your Man, After The Fire Is Gone and more, this is a show not to be missed! Coal Miner's Daughter includes 'friends' Lizzie Moore as Patsy Cline and Denis Surmon as Conway Twitty accompanied by The Holy Men, in this sensational musical tribute to three legends.
Albury Entertainment Centre
Theatre
DEAN LEWIS
"Up until now, it had been two-and-a-half years since I toured with a proper band and I can't wait to finally perform for my fans all around Australia once again," Dean Lewis says. "I love to connect with my fans in person and many of my new songs haven't even been performed live for my homeland fans yet! I find my songs work best when I get personal, when I write from my own experience, and it's actually through performing them live that a song's purpose becomes fully realised – I get to look at all your faces to make sure I've done my job, writing songs that move people and worm their way into your hearts." "Live streaming events definitely served their purpose, but I'm so grateful to have been able to return to touring and living out my dream night after night – I will never take these precious moments for granted again. Hearing my lyrics sung back at me just never gets old, so don't be shy! Let's all come together and soak up the magic of communal live music experiences now that they're a thing again. See you later this year!" Christo Van Egmond, TEG VAN EGMOND's Managing Director, says, "We're thrilled to announce Dean Lewis will tour Australia. You can't achieve Dean's level of success by accident – he's one of the world's finest songwriters and performers. His recent shows in the U.S. have been rapturously received so we can't wait for Australian audiences to see what Dean has in store. You definitely don't want to miss this opportunity to see Dean Lewis live." Only a handful of artists are fortunate enough to achieve both critical acclaim and commercial success off the back of a debut single release. Dean Lewis is part of this exclusive club thanks to his global smash hit 'Waves' (2016), which landed key syncs in some hugely popular American TV series including 'Suits', 'Grey's Anatomy', 'Riverdale' and the 'Magnum P.I' remake. 'Be Alright' (2018), Dean's follow-up single, made an even bigger impact, going Platinum+ in 22 countries and topping the ARIA Singles Chart for five weeks! Dean has sold 3.6M+ albums and EPs worldwide and his music has attracted 7+ billion streams to date. He was welcomed into the Spotify Billions club when 'Be Alright' surpassed 1 billion streams and has over 1.1M YouTube and 1.3M Tik Tok followers. His most recent single 'Falling Up' is ARIA Gold-certified with 68M+ global streams. Lewis was an Apple Up Next artist in 2019 and played over 200 shows that year, including sold-out U.S. and Australian tours plus many shows and festival slots around Europe. That same year, Dean collaborated with Dutch superstar DJ/producer Martin Garrix on their hit single 'Used To Love' and kicked another bucketlist career goal when he performed at the AFL Grand Final. Off the back of just one album release – 2019's chart-topping, multiple-award-winning, multiple-Platinum-certified 'A Place We Knew' – Dean has cultivated and captivated a huge global fanbase. After 'Half A Man' was performed by a contestant on X Factor in Denmark earlier this year, this track from his debut album received a second life when it flew to the top of the Danish charts. After Dean performed his latest single 'Hurtless' on X Factor Denmark's finale, this impassioned breakup song climbed to #8 on the Danish charts and also topped the Swedish Heatseeker chart. "'Hurtless' has immediately become one of those special, connecting moments in the live shows," Dean said during an interview. His first single release of 2022, 'Hurtless' was preceded by 2021's 'Looks Like Me' and 'Falling Up' and continues to receive high rotation on radio stations globally. Make sure you're in the audience to help Dean celebrate his endless, ongoing list of global achievements. It doesn't get much better than watching one of Australia's finest voices bringing his universally relatable songs, which regularly flood our playlists, to life. Supporting Dean Lewis on his Australian tour is Blake Rose, who Dean personally selected after hearing his music on Spotify. Hailing from Perth, Blake has had a keen musical curiosity for as long as he can remember. One of the first instruments he ever picked up was the didgeridoo, followed by a guitar which he taught himself to play at age 12. It was a 3-month-long camping trip around Australia with his family that saw Rose really begin to develop into the songwriter he is today. As they drove from campsite to campsite, teenage Rose started to write down his own songs in the back of his family car. On the return home, he began to experiment with GarageBand and Pro Tools, falling in love with the idea of creating a song from start to finish. Taking to the streets of Perth to busk as a teenager, he quickly discovered his love for live performance. Blake Rose brings a depth to his music that is wise beyond his years. Marked by profound and picturesque lyricism, his songs are vibrant, powerful, and deeply authentic.
Albury Entertainment Centre
Theatre
Family
Anh Do - The Happiest Refugee Live!
**BY POPULAR DEMAND ANH RETURNS WITH HIS SMASH HIT SHOW** ANH DO - THE HAPPIEST REFUGEE LIVE!! Anh Do's bestselling book The Happiest Refugee has made readers laugh and cry, and was described by Russell Crowe as "the most surprising and inspiring read I have had in years." Anh's stage show takes it a step further, combining stand-up comedy with real life stories, photos and filmed pieces to retell his amazing story. When one of Australia's most talented comedians delves deep into his own life's joys and sorrows, the result is an unforgettable night at the theatre that leaves an audience uplifted and quite simply experiencing... happiness. "irrepressible good humour, infectious energy and bright optimism"…The Sydney Morning Herald "the happiest audience experience I have ever had"…Arts Hub "Two thumbs, five stars, show of the season" www.themusic.com.au
Albury Entertainment Centre
Theatre
Opera, Physical Theatre, Members Eligible Show
A Christmas Spectacular
What a line-up and coup, this is what dreams are made of! Legendary musical theatre and opera stars MARINA PRIOR, DAVID HOBSON, MIRUSIA & MICHAEL CORMICK join together for an amazing Christmas Spectacular at the Albury Entertainment Centre, Saturday 3 December 2022. Performing solos, duets and ensembles, Marina, David, Mirusia & Michael backed by band and orchestra will celebrate classic Christmas Carols such as The Holy City, Song of Joy, Mary's Boy Child, Hark the Herald Angel, The First Noel, Amazing Grace, O'Come All Ye Faithful, Little Drummer Boy, Silent Night and so much more in a 2-hour live concert. David Hobson and Maria Prior have previously graced the stage of the Albury Entertainment Centre with sold out shows and are very much looking forward coming together with Mirusia and Michael for one incredible celebration of Christmas.
Albury Entertainment Centre
Theatre
Rock/Pop
Chocolate Starfish Bat Out Of Hell
Bat Out of Hell – the album and show that kicked off Chocolate Starfish's acclaimed Classic Album Series – is back in 2023 by overwhelming demand, after reigniting the stage at Melbourne's Palais Theatre in 2022. The exhilarating show features the full Bat Out of Hell album, plus classic songs by the master himself, Jim Steinman, then capped off with Chocolate Starfish hits. Australia's most entertaining rock band continues to live up to its reputation with this spectacular selection of songs honoured in true Starfish style. Just as they put their own slant on Carly Simon's "You're So Vain", the 'Fish approach each song with their trademark intensity and revelry that elevates the experience well beyond a tribute. With a nod to the original and a glint in their eyes, they imbue the songs with their signature flair and theatrics. Chocolate Starfish has enthralled audiences with the Classic Album Series since its inception in 2015 with Bat Out of Hell and the band are 'all revved up' to return to the Series' roots. Lead singer Adam Thompson says that in revisiting the full album show, he hopes to share the impact the Bat Out of Hell album had on him with audiences. "The first time I heard Bat Out of Hell, I was 13 and had little musical influence outside a conservative regional radio station," he recalls. "Bat Out of Hell songs and Meat Loaf's voice transported me out of that country isolation and into a fantasy world of sonic ear candy I didn't know existed. Soaring hook-laden melodies, and adjective-filled lyrics around life, death, girls, cars and motorbikes, was everything a trapped teenaged boy could imagine outside his small world. On top of that, each song was an epic of dynamic proportions, and it shaped the theatrical and dynamic way I looked at song writing and performance ever since." Chocolate Starfish powered on to the Australian music scene in the early 1990s and quickly established themselves as an influential force with their cover of Carly Simon's "You're So Vain", original hit "Mountain" and perennial favourite "Four Letter Word". They wholeheartedly earned their reputation as one of Australia's best live bands of the 90s, boasting two Top 10 albums and six Top 50 singles, and received an Australian Music Award for 'Most Popular Album' at the 1994 Australian Music Awards. Twenty-nine years later, the band is living up to this reputation and then some as they continue to delight long-time fans and win over new ones. With a new album in tow and plenty of fuel in the tank, the 'Fish show no signs of slowing down. The Bat Out of Hell Tour promises audiences what they know and love about a Chocolate Starfish show – pure, unadulterated entertainment…and, as always, a few surprise.
Albury Entertainment Centre
Theatre
Country Music, Members Eligible Show, Tribute Shows
CREEDENCE CLEARWATER COLLECTIVE
We invite you to join us for a celebration of Creedence Clearwater Revival, as we walk-through the life and music of one of the world's most iconic bands – from the songs they wrote, to the songs covered, to the songs they wrote for others. From their album debut in 1968 to their last album in 1972, CCR was a juggernaut of phenomenal proportions. No other band has created such an impact in such a short time. The Creedence Clearwater Collective brings to the stage a six piece band – with a guest Saxophonist and a vocalist that emulates John Fogerty's distinct vocals – to capture the unique CCR sound.You do not want to hear through the grapevine that you missed out on this hit-packed production. Join us, a real-life travelling band.
Albury Entertainment Centre
Theatre
Musical Theatre
LUCY DURACK
Australia's leading lady of stage, Lucy Durack is an unashamed fan of rom-coms and their soundtracks that tug at your heartstrings. And now with best mates Rob Mills and Bert LaBonté, Lucy is planning a concert to celebrate these delightful ballads. Titled Lucy Durack's ROM-COMCERT, this romantic musical extravaganza will tour Australia in November. With glorious standards like 'Come Away With Me' (Maid In Manhattan), 'Makin Whoopie' (Sleepless In Seattle), '(I've Had) The Time Of My Life' (Dirty Dancing), 'Love Is All Around' (Four Weddings and a Funeral) and 'My Heart Will Go On' (Titanic), Lucy Durack's ROM-COMCERT is a concert like no other, a night of unapologetic romance. Rob Mills proved his musical theatre clips when he starred opposite Lucy as Fiyero on the original Australian cast of Wicked, and has gone on to perform in Grease, Ghost the Musical and Jesus Christ Superstar. He has just been cast as Corny Collins in the Melbourne production of Hairspray. Bert LaBonté has appeared in the musicals The 25th Annual Putnam County Spelling Bee, Dream Lover: The Bobby Darin Musical, The Book of Mormon and An Officer and a Gentleman, for which he won a Helpmann and a Sydney Theatre Award.
Albury Entertainment Centre
Theatre