Dance, Family
Le Beat Dance Academy
Come along on a fractured adventure, where Dorothy finds herself in an unusual series of events to find her way back home.  Performed by our incredibly hardworking students at Le Beat Dance Academy.  A celebration to the end of very unusual year.   
Albury Entertainment Centre
Theatre
Dance, Childrens, Drama
Over The Rainbow
Sharyn Hill School of Performing Arts and Creative Expression presents OVER THE RAINBOW 2021.  A showcase and celebration of the children's creative work.  Come join us for the afternoon, where the imagination knows no boundaries. You will encounter your favourite fairy-tale characters, with a twist of events and adventures to delight. Enter the magic of theatre and enjoy the treats the children have prepared. Session 1: 10.00am till 11.00am Session 2: 12.00pm till 1.00pm Session 3: 2.00pm till 3.00pm Session 4: 4.00pm till 5.00pm
Albury Entertainment Centre
Theatrette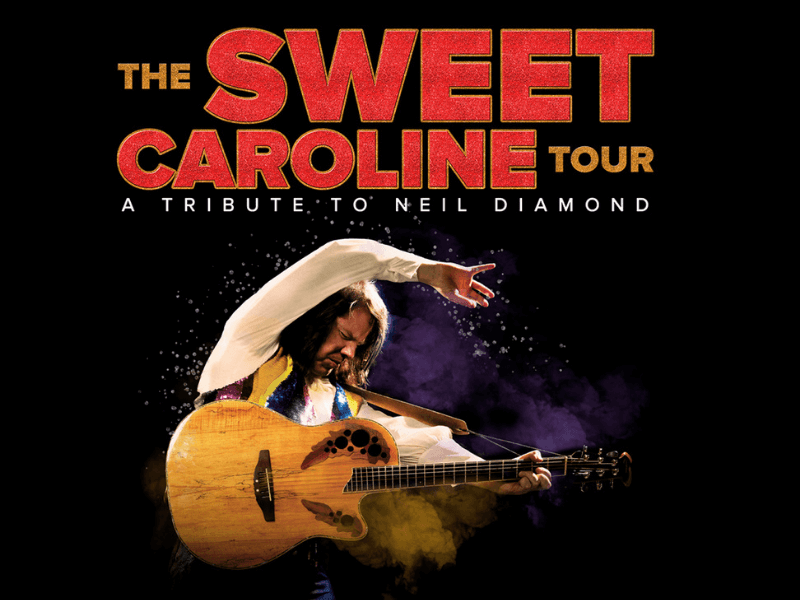 Tribute Shows, Music
The Sweet Caroline Tour
The Sweet Caroline Tour: A Tribute to Neil Diamond is putting all those well-loved classics back on stage and in the spotlight, showcased by a world-class international band and produced especially for the theatre. Step back into the glory days of music with this beautiful live tribute concert, featuring Sweet Caroline, Cherry Cherry, Red Red Wine, Crunchy Granola Suite, Shilo, Heartlight, Forever In Blue Jeans, Girl You'll Be a Woman Soon and more.
Albury Entertainment Centre
Theatre
Rock/Pop, Tribute Shows, Music
Jon Stevens
After a sell-out tour in 2019 Jon is back tributing the legendary bands that catapulted him into Aussie Rock Royalty! Jon Stevens | The Noiseworks & INXS Collection Tour brings hits Take Me Back, New Sensation, Touch, Don't Change, Hot Chilli Woman, Never Tear Us Apart, No Lies and more.
Albury Entertainment Centre
Theatre
Musical Theatre, Members Eligible Show, Music
Jersey Boys
Jersey Boys is the story of how a group of blue-collar boys from the wrong side of the tracks became one of the biggest American pop music sensations of all time. They wrote their own songs, invented their own sounds and sold 175 million records worldwide - all before they were thirty! Worldwide hits include "Big Girls Don't Cry", "Sherry", "Walk Like A Man", "Oh What A Night", and "Can't Take My Eyes Off You".
Albury Entertainment Centre
Theatre
Comedy
Sooshi Mango
Sooshi Mango are bringing their hilarious all-new show, OFF THE BOAT, to Albury in February 2022! After launching with seven dates, the tour has grown to a staggering 31 shows (and counting!) to cater for phenomenal demand. Impressively, Joe, Carlo and Andrew will be the first Australian comedy act to do multiple shows at Melbourne's Rod Laver Arena — a special achievement in their hometown. The trio's rise in Australian comedy has been nothing short of meteoric, with their viral online videos amassing over 120 million views and counting. Their characters — most notably ethnic mums and dads — have made their way from video skits in their parents' garages to television screens across the country and stages around the world.The Melbourne boys, who have taken the internet and the world by storm, are set to bring the house down once more with their all-new two-hour show comprising of trademark skits and hilarious musical numbers. Don't miss your chance to experience one of Australia's funniest and most-loved comedy acts live on stage! "From the car to theatres, and now to Rod Laver Arena and Qudos Bank Arena! This is when someone usually wakes you up right!! Because stuff like this has only every happened in my dreams!! I am forever grateful for everyone that has helped this dream become a reality!" Joe Salanitri VIP includes: - Meet and greet with Sooshi Mango - Premium seating in the front three rows - Photo opportunity with Sooshi Mango on your own device - Souvenir tour poster
Albury Entertainment Centre
Theatre
Rock/Pop, Tribute Shows, Music
The Fleetwood Mac Show
Your seat may be reallocated to comply with current physical distancing guidelines. The Internationally Acclaimed Australian Fleetwood Mac Show "Running In The Shadows" is heading to the Albury to pay homage to the superstar band. The six-piece rock band explore Fleetwood Mac's extensive back catalogue, covering all the classic ballads, blues and rock songs from their five decade plus career.
Albury Entertainment Centre
Theatre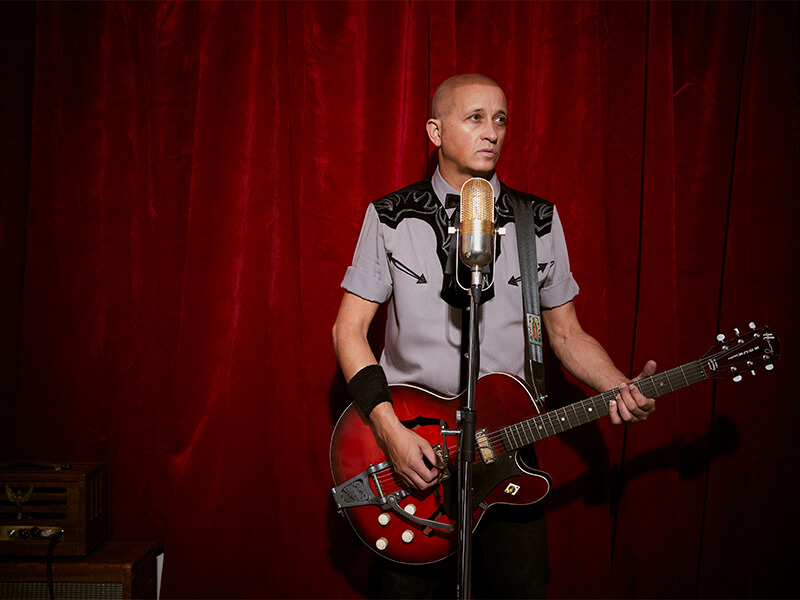 Rock/Pop, Blues & Roots Music
Diesel Greatest Hits
With the recent release of his studio opus to life "in the burbs" and the human condition, 'Sunset Suburbia', an album that debuted as #10 on the ARIA Album Chart, Diesel is ready to hit the road once again to perform in solo mode at select regional theatres across his home state. For Diesel, last year saw the challenge of being stationary and compromised in regards to collaboration. Like many times before, turning to music proved to be the best distraction as he worked on a new solitary blues project 'Alone With Blues' due for release later this year. Playing eerything himself and paying homage to some of his all-time favourite blues songs, along with a recently discovered but long forgotten song writing collaboration by Australian blues and roots pioneer Ross Wilson, 'Alone With Blues' showcases Diesel's blues DNA on a macro level, in the process, showing new facets to an artist known for his diversity.
Albury Entertainment Centre
Theatre
Country Music, Music
Behind the Barricades
It's hard to think of two artists who have ingratiated themselves into the hearts and minds of the Australian music loving public more than Kasey Chambers and Busby Marou. Kasey Chambers is an ARIA Hall Of Famer. Busby Marou are best known for their distinctly Australian storytelling. The Spring tour will bring together great friends who write incredible songs, love to share a story and have a laugh. Kasey, Tom and Jeremy are performing 22 shows in metro cities and regional towns in all age venues across the country.
Albury Entertainment Centre
Theatre
Rock/Pop, Members Eligible Show, Tribute Shows, Music
Rockaria
ROCKARIA - The ELO EXPERIENCE is a show that delivers a captivating live concert recreating the unforgettable sound of Jeff Lynne's The Electric Light Orchestra.Formed in 1970 in Birmingham England, ELO was formed out of Jeff Lynne's and Roy Wood's desire to create modern rock and pop songs with classical overtones.During the 1970s and 1980s, ELO released a string of top 10 albums and singles, including two LPs that reached the top of British charts: the disco-inspired Discovery (1979) and the science fiction themed concept album Time (1981).In 1988 Jeff Lynne together with George Harrison formed The Traveling Wilburys with fellow members Bob Dylan, Roy Orbison and Tom Petty.Performing all the classic hits including 'Evil Woman', 'Living Thing', 'Don't Bring Me Down', 'Telephone Line', 'Sweet Talkin Woman', 'Strange Magic', 'Do Ya', 'Rock n Roll Is King', 'Hold On Tight', 'Roll Over Beethoven', 'Can't get it Out Of My Head', 'Rockaria' plus many more.Also including legendary songs by The Traveling Wilburys including 'Hand Me With Care', 'End Of The Line', 'Last Night' This is a tribute concert not to be missed.
Albury Entertainment Centre
Theatre
Rock/Pop, Tribute Shows, Music
Let It Be Live
Following two sold-out tours of The Beatles' 'Abbey Road' live in 2019/20, ARC is returning in 2021 to present the final Beatles album in all its glory - 'Let It Be'. ARC, Antipodean Rock Collective, comprised of Kram, Darren Middleton, Mark Wilson and Davey Lane are self-confessed Beatles tragics. As they did with Abbey Road Live, the band will once again walk the tightrope to faithfully and lovingly bring another brilliant Beatles creation to life on stage - Let It Be from start to finish - followed by a second set playing a selection of favourites spanning the breadth of the Beatle catalogue.
Albury Entertainment Centre
Theatre
Tribute Shows
Bjorn Again 2022 Tour
Your seat may be reallocated to comply with current physical distancing guidelines Dust off those platform shoes, flares and sequinned jumpsuits and get ready to sing, dance and have the time of your life when the World's Number One ABBA show BJORN AGAIN comes to town on their "MAMMA MIA! HERE WE GO AGAIN! 2021 Australian Tour. TAKE A CHANCE ON WORLD FAMOUS BJORN AGAIN AND BOOK NOW! DON'T MISS BJORN AGAIN ON THEIR 30th ANNIVERSARY TOUR – BOOK NOW
Albury Entertainment Centre
Theatre
Art Simone & Etcetera Etcetera
Art Simone and Etcetera Etcetera are two of Australia's biggest drag powerhouses. With 15 years of drag under their corsets the duo is embarking on a new adventure - to live out the ultimate Priscilla fantasy on their upcoming national tour AS SEEN ON TV! Don't change the channel! As Seen on TV is a hilarious drag extravaganza with your two favourite down under divas, Art Simone and Etcetera Etcetera! Come along for the ride as they break the fourth wall and perform side-splitting numbers about their misadventures in drag and on screen. With all the drama of your favourite soap opera and the glamour of a late night infomercial, Art and Etcetera will give you backstage access to your favourite television shows - live and uncut. Meet & Greet package includes: Early Arrival - 6.00pm Meet and have a chat with Art Simone & Etcetera Etcetera VIP Seating
Albury Entertainment Centre
Theatre
Members Eligible Show, Tribute Shows, Music
The Robertson Brothers
Your seat may be reallocated to comply with current physical distancing guidelines
Albury Entertainment Centre
Theatre