Ginar Australia
Presented by Mosa Productions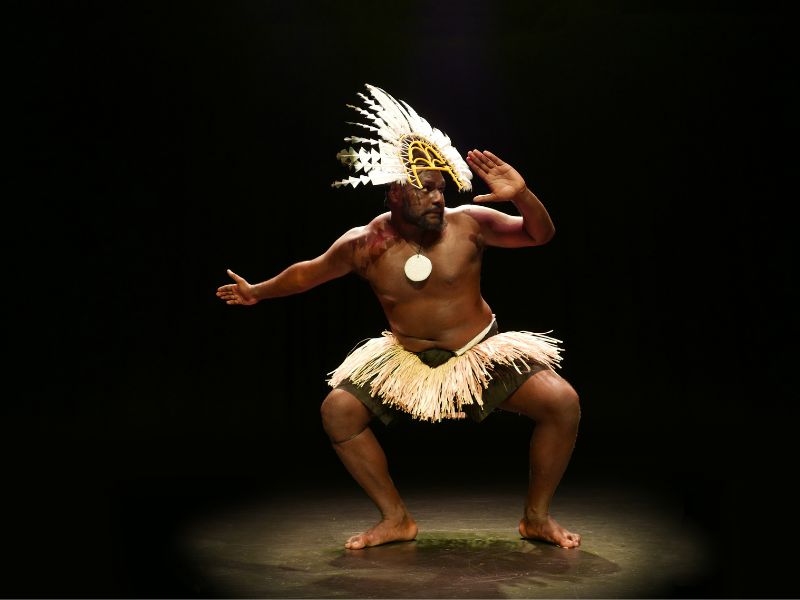 Discover remote Indigenous culture from Australia's far northeast. Experience raw, tribal, full-bodied melodies and thunderous song and dance.
Ginar, a Torres Strait Islander word meaning dance, weaves together live dance with music and documentary vignettes, to present a vibrant mosaic of cultural and historical styling of this tropical region. Discover the music, history and cultural style which pays homage to the land and sea from the top of Australia to the border of Papua New Guinea.
Surrender to the rhythm of the drums and the kulap shakers. Inhale the song and tales of the traditional language groups of kala lagaw ya, meriam mer and kala kawo ya and its marriage of antiquity and modernity in this love letter born in the sapphire strait.
Let us welcome you as a friend, to tropical north east Australia.
Dance
$79.00
26 October 2022
110 minutes
19:00
Albury Entertainment Centre
Theatre