The Phantom of the Opera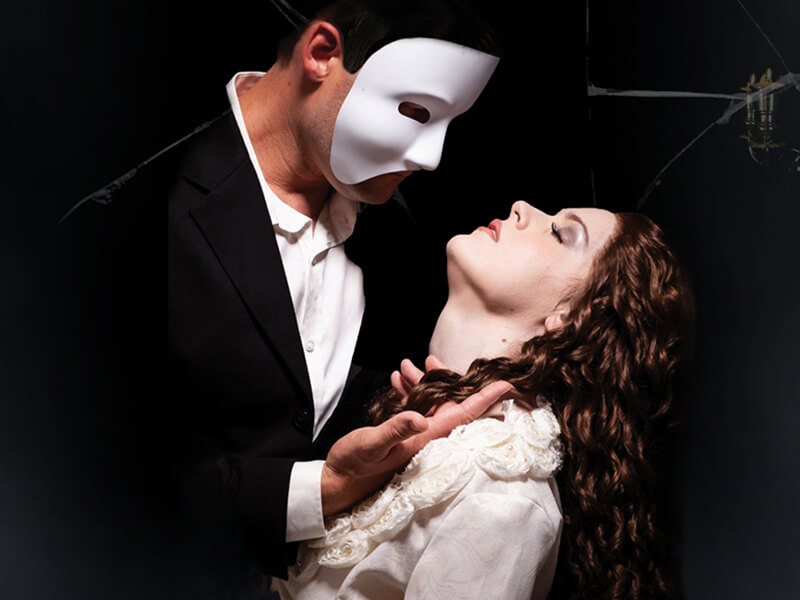 Andrew Lloyd Webber's record-breaking masterpiece, "The Phantom of the Opera" comes to the Albury Entertainment Centre 14-22 May. Phantom's legendary score still delivers the most powerful emotional impact of any major musical, which has made it by far the longest-running show in Broadway history.
Based on the 1910 horror novel by Gaston Leroux, The Phantom of the Opera is a thrilling and romantic account of the legendary Phantom, a musical genius who dwells deep beneath the Paris Opera House. Shunned by society for his horrible facial deformity, the lonely Phantom takes a gorgeous young soprano, Christine, under his wing and grooms her for operatic fame, all the while falling deeply in love with her. As Christine's star begins to rise, and a handsome young man from her past begins to successfully court her, the Phantom descends into a jealous rage and terrorises the opera company with increasingly dangerous threats, culminating in an unparalleled musical and emotional climax.
Andrew Lloyd Webber's score soars with such acclaimed songs as "Think of Me," "All I Ask of You," "The Music of the Night," "Masquerade", "Wishing You Were Somehow Here Again", "Angel of Music", and the title song, "The Phantom of the Opera." Phantom has gone on to become a cultural tour de force and the most successful single entertainment event in history.
Is Phantom a good show to take the kids to?
Phantom is suitable for children with parental guidance recommended. However, Phantom does feature grand opera and lush romance, and old-fashioned scare moments throughout—a corpse plunging from a noose, shrieking-for-their-lives ballerinas, not to mention the Phantom's disfigured face. Such sights will either send your kid burying their face in your arm or thinking it's the coolest show they've seen!