Bluey's Big Play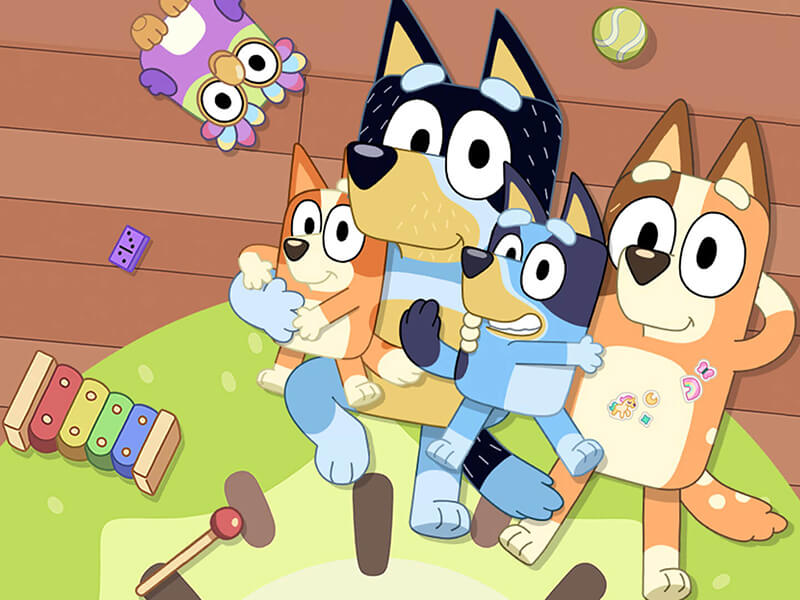 Your seat may be reallocated closer to the event to comply with current physical distancing guidelines at that time. All patrons count to the allowable capacity and require a ticket - please select the appropriate ticket if you are bringing a child under 18 months to sit on your knee.
This is Bluey's Big Play! And it's really for real life! 
See Bluey, Bingo, Mum and Dad as you've never seen them before… Join The Heelers in their first live theatre show created just for you with puppetry, live actors and iconic Australian sets. It's a little bit different and a little bit beautiful.
Bluey's Big Play is an original story written by Bluey's creator Joe Brumm with new music created by Brisbane's Beethoven and Bluey composer, Joff Bush. This is an experience you can only take home with you in your memory so please remember to bring that along with your tickets.
Love, The Bluey Team.
Suitable all ages, recommended 2+ years. Please note prams or capsules will not be admitted into the venue!
Children under 18 months at the time of the performance are free on the knee.
Bluey's Big Play is presented by BBC Studios and Andrew Kay in association with QPAC's Out of The Box and Windmill Theatre Co.
This is the only authorised ticket agency for this event at this venue. Other websites are not authorised and may charge significantly higher prices. Tickets purchased via websites such as Viagogo, eBay, Gumtree, or any other unauthorised seller risk the possibility of being fake and void and may not be honoured by the venue.
Family
$45.90
04-6 July 2021
50 minutes
14:30, 16:30, 18:30, 10:00, 12:00
Albury Entertainment Centre
Theatre