2024 THEATRE SEASON LAUNCH
We are celebration 60 years of Theatre, you are warmly invited to attend our Theatre Season 2024 Launch! On arrival, enjoy a glass of champagne as you make your way into the theatre. At the conclusion of the presentation light refreshments will be served and the Box Office will be open to be the first to book tickets for a year of Theatre, purchase a membership or consider a Gift Voucher as Xmas gift or special occasion. Tuesday 12 December, 6pm. Book now to secure your spot at just $18.00 a ticket.
Albury Entertainment Centre
Theatre
Rock/Pop
AUSTRALIAN ROCK COLLECTIVE
ARC present LED ZEPPELIN IV with KRAM (SPIDERBAIT) / DARREN MIDDLETON (POWDERFINGER) MARK WILSON (JET) / DAVEY LANE (YOU AM I) Darren Middleton (Powderfinger), Mark Wilson (Jet), Davey Lane (You Am I) and Kram (Spiderbait) - are joining forces again to bring to life one of the greatest albums of all time, Led Zeppelin's 1971 masterpiece, Led Zeppelin IV. Hitting the road for a 12-date national tour in June 2024, ARC will perform Led Zeppelin IV in full, from start to finish, to be followed by a second set playing classics and fan favourites selected from Led Zeppelin's lauded catalogue. Hailed as one of the most innovative, successful and influential bands of modern music, their untitled fourth album commonly known as Led Zeppelin IV features the eight-minute epic "Stairway to Heaven," "Going to California," "Black Dog," and "Rock and Roll." ARC present Led Zeppelin IV marks the band's fifth national outing preceded the unanimously praised and sold-out tours paying homage to Pink Floyd's The Dark Side of the Moon (2023), Neil Young's Harvest (2022), The Beatles' Let It Be (2021) and the extended dates of their debut tour, The Beatles' Abbey Road (2019-2020) Tickets go on general sale at midday this Thursday, November 16. My Live Nation members can be among the first to access tickets during the pre-sale beginning 11am Wednesday, November 15. ARC "This was an incredible performance!" HiFi Way "Some of Australia's best musicians playing some of the greatest songs of all time." The Music "ARC takes a bow for curtain call to a second standing ovation and depart. The audience are having none of this, demanding a return for a final encore." BMA
Albury Entertainment Centre
Theatre
Sports
BANFF MOUNTAIN FILM FESTIVAL 2024
The 2024 Banff Mountain Film Festival World Tour is a celebration of the mountain and adventure sport world. Sharing over 2 1/2 hours of the most exhilarating short films from explorers, runners, mountain bikers, skiers and climbers from around the globe. The tour is hot on the heels of the largest and most prestigious mountain festivals in the world, the Banff Mountain Festival, which takes place every November in the mountain town of Banff, in Canada. More than 300 of the world's best mountain sport, culture, environment, adventure, and exploration films are shown during the week-long event. A selection of award winners and audience favourites then tours the globe, visiting 390 communities and 35 countries as part of the festival's official world tour. This year, the Australian line-up features two-and-a-half hours of captivating short films shot in some of the most wild and remote corners of the world. The program is packed full of mesmerising cinematography, thought-provoking storylines and adrenaline-inducing action sequences. The original and the best mountain film festival is presented by World Expeditions.

For more details visit www.banffaustralia.com.au image credit: Hael Somma, Chamonix, photo by Antoine Mesnage
Albury Entertainment Centre
Theatre
Dance, Members Eligible Show, Tribute Shows
Babba.. 30th Anniversary Tour
Welcome to the wonderful musical illusion that is BABBA.A BABBA show is an electrifying experience that transports audiences back to the glory days of ABBA. With stunning costumes, captivating choreography, and pitch-perfect renditions of the band's greatest hits. 2024 sees these talented and passionate performers celebrating their 30th Anniversary year, bringing the infectious energy of ABBA to life on stage. From "Dancing Queen" to "Mamma Mia," the show is a non-stop party that will have you singing and dancing along from start to finish.If you want to relive the magic of ABBA then BABBA Australia's Premier ABBA Show is a must-see for music lovers of all ages.It's a guaranteed crowd-pleaser!
Albury Entertainment Centre
Theatre
Childrens
Bandiana Primary School
Bandiana Primary School presents their annual Christmas Concert. Featuring award winning dances and some of your favourite Christmas songs. Bring the family along for a fun filled evening and support Bandiana Primary School.
Albury Entertainment Centre
Theatre
Dance, Musical Theatre, Members Eligible Show
Baz Luhrmann's STRICTLY BALLROOM THE MUSICAL
It promises to be FAB-U-LOUS! Meet Scott Hastings. Ballroom Dancer. Future champion. Rebel. When Scott's radical dance moves raise eyebrows with the Australian Dance Federation, he finds himself dancing with Fran, a beginner who has no moves at all. Inspiring each other, the couple find the courage to defy both convention and their families - and discover that to be a winner, your steps don't need to be strictly ballroom... STRICTLY BALLROOM THE MUSICAL is the inspiring story of a championship ballroom dancer who defies all the rules to follow his heart. This uplifting and courageous tale originated as a stage play that Baz Luhrmann created as a student at the National Institute of Dramatic Art (NIDA) in Sydney back in 1984. FEATURING SONGS FROM THE 1992 HIT FILM including "Love is in the Air", "Perhaps, Perhaps, Perhaps", and "Time After Time", as well as new songs from internationally acclaimed artists and composers such as Sia, David Foster and Eddie Perfect. As an audience member at this event, please be aware that you may encounter some flashing light effects, the use of haze and some moderate coarse language. Strictly no photos or recordings permitted!! "STRICTLY BRILLIANT" "IT'S A 10 FROM ME!"
Albury Entertainment Centre
Theatre
Rock/Pop, Music
CHOCOLATE STARFISH
THE BEST OF EVERYTHING: 30 YEARS OF CHOCOLATE STARFISH 2024 AUSTRALIAN TOUR Chocolate Starfish marks 30 years with a spectacular Australian tour that celebrates the best of everything – the albums, the songs, and the exhilarating shows for which the band is widely renowned. Featuring album hits and all your live favourites.
Albury Entertainment Centre
Theatre
Magic/Illusion, Drama
COSENTINO
Australia's world-renowned entertainer and International Magician of the Year, Cosentino, is returning to perform his brand new, 90minute live show 'Decennium'. This greatest hits production will be one of the must see shows of 2024!
Albury Entertainment Centre
Theatre
Spiritual
Charmaine Wilson
Charmaine Wilson is a world-renowned Australian medium, who has been consistently recognised for her skill and compassion since awakening to her gift in 1999.
Albury Entertainment Centre
Banquet Hall
Family
ConfiDANCE Academy
After celebrating an amazing 10yrs last year ConfiDANCE Academy are starting fresh in a new decade and present to you 'Renewal'. Welcoming all family and friends to help celebrate another wonderful year with a mixture of different dance styles and acrobatics. From 2yr olds through to adults, beginners to advanced, we cannot wait to showcase a years worth of fantastic performances.
Albury Entertainment Centre
Theatre
Music
Creedence Clearwater Collective
We invite you to join us for a night of Creedence Clearwater Revival and John Fogerty, as we celebrate the music of one of the world's most iconic bands – from the songs they wrote, to the songs covered, to the songs they wrote for others. From their album debut in 1968 to their last album in 1972, CCR was a juggernaut of phenomenal proportions. No other band has created such an impact in such a short time. The Creedence Clearwater Collective brings to the stage a band that captures the unique CCR sound. You do not want to hear through the grapevine that you missed out on this fun, hit-packed live concert. Join us, a real-life travelling band.
Albury Entertainment Centre
Theatre
Rock/Pop, Music
JESSICA MAUBOY
Immerse yourself in the heart of Australia with Jessica Mauboy's 'Yours Forever' Tour. This homecoming tour from the 'Australian Idol' star turned 'The Voice' mentor is a celebration of her roots. Mauboy's new album 'Yours Forever' showcases her authentic powerhouse vocals and personal storytelling. The tour promises a journey through her classics and new hits, all performed with unmatched passion. 'With this record, I'm wholeheartedly myself,' says Mauboy, reflecting on her past, present, and future. Join the journey with Jessica Mauboy's 'Yours Forever' Tour.
Albury Entertainment Centre
Theatre
Physical Theatre, Comedy
Jimmy Rees
Frontier Touring are thrilled to bring one of Australia's favourite entertainers, Jimmy Rees, back to the stage in 2024, with his expansive regional tour!Covering all corners of the country, Jimmy will land at the Albury Entertainment Centre on Saturday 27 April. Beginning his career as the legendary Jimmy Giggle on the award-winning ABC Kid's TV series, Giggle & Hoot, Jimmy spent a decade as the face of the iconic series, notching up daily airtime on the ABC, sell-out live performances, an iTunes #1 Christmas album and more. It wasn't until the pandemic that Jimmy really solidified his personal reinvention, leaving Jimmy Giggle in the rear-view mirror.Post Giggle & Hoot, in the COVID years, Jimmy's content resonated around the world with hundreds of millions of views across his social media channels. He was a viral sensation in the truest sense with his quick-witted comedy sketches drawing massive audiences, from adoring kids to like-minded adults. VIP 1 - Let's Get Regional VIP One premium seated ticket One pre-show meet and greet with Jimmy Rees One photo with Jimmy Rees One complimentary drink voucher One $50 Audible gift voucher VIP laminate & lanyard VIP priority entry VIP 2 - Pass The Test VIP One premium seated ticket VIP laminate & lanyard PRESALE TICKET LIMIT: There is a strict presale limit of four (4) tickets per customer on this event. Persons who exceed the ticket limit may have any or all of their orders and tickets cancelled without notice. This includes orders associated with the same name, e-mail address, billing address, credit card number or other information. GP TICKET LIMIT: There is a strict limit of eight (8) tickets per customer on this event. Persons who exceed the ticket limit may have any or all of their orders and tickets cancelled without notice. This includes orders associated with the same name, e-mail address, billing address, credit card number or other information.
Albury Entertainment Centre
Theatre
Indie/Alternate Music
KATE MILLER-HEIDKE
Kate Miller-Heidke embarks on the CATCHING DIAMONDS Massive National Regional Tour of Australia. Coming soon to a town near you, in January-March 2024. Kate Miller-Heidke is an award-winning singer-songwriter who traverses the worlds of folk, pop, opera and musical theatre.  She has performed on stages as varied as the Grand Ole Opry in Nashville, Coachella, the New York Metropolitan Opera, the Eurovision Song Contest, the Sydney Opera House, and the Roebuck Bay Hotel, Broome. And now, after long months locked away writing songs, she's hitting the road to play in dozens of beautiful theatres around Australia. Kate will be playing her greatest hits and most beloved pop songs, as well as performing tracks from her original musicals 'Muriel's Wedding the Musical' and the new 'Bananaland', some unexpected covers, taking requests, and telling stories from across her varied career. Excitingly, she'll also be debuting new material from her forthcoming 6th studio album, which will dive deep into the genre of 'gothic folk'. This is a special opportunity to see Kate in intimate, stripped-back mode, accompanied by her long-term collaborator Keir Nuttall on guitar. (The bendy poles from Eurovision will be there emotionally, but not physically). Kate says of the upcoming tour, "Playing live has always been at the heart of what I do - I live for it. I can't wait to get back to some places I haven't been in AGES, and some I've never been to, and connect with my amazing audiences across Australia. Regional crowds are some of the greatest people to play for!" Like all Kate Miller-Heidke shows, the CATCHING DIAMONDS tour will be a celebration of voice, storytelling, emotion, humour and music that transports and transcends, of discovering anew each night the transformative connection between the performer and the audience. ABOUT KATE MILLER-HEIDKE:  Kate is a unique, evergreen artist who is constantly attracting new audiences of music lovers of all ages. After studying classical voice at the Queensland Conservatorium, she moved into the world of folk, and was crowned 'The Queen Of Woodford Folk Festival' before embarking on a career in alternative pop. Chart topping hits, critically acclaimed albums, international songwriting awards, world tours, a Neighbours commercial, musical theatre, performing roles for the English National Opera and Metropolitan Opera, TV roles, a kid, Helpmann Awards, Eurovision, 17 ARIA nominations, death-defying acrobatics on top of a bendy pole, The Masked Singer (where she was appropriately dubbed The Queen), Shakespearean soundtracks, Broadway and the West End, football grand finals, and just recently, the Logies. She's done it all, and she just keeps getting better. What's next? Come along and find out!
Albury Entertainment Centre
Theatre
Family
Le Beat Dance Academy
It's that time of year again when we celebrate all of our efforts and put on a spectacular performance for you to see. Join us for our final performance before entering our stunning, newly constructed performing arts facility. The Concert RAW serves as a showcase for our exceptional students who remain committed to their Dance Academy despite all of life's ups and downs and develop into both strong individuals and dancers.
Albury Entertainment Centre
Theatre
Family
Murray Youth Performing Arts
Join the fabulous MYPA students for our annual dance production and follow Hansel and Gretel on a challenging adventure through the woods as they experience adversity and meet some unlikely friends who help them on their journey. A family friendly show with lots of different styles of dance and music.
Albury Entertainment Centre
Theatre
Country Music, Music
The Australian Eagles
The Internationally celebrated Australian Eagles Show soars back in 2024 with Their 'Life In The Fast Lane' Tour. Prepare to be dazzled as the renowned Australian Eagles Show, fronted by the talented Brothers of David Thompson and Michael Thompson, returns with an all-new production in 2024. Having wowed audiences in sold-out theatres across Australia, America, Europe, and South Africa, this world-class extravaganza is now making its triumphant return to Australia. The Australian Eagles Show, featuring a stellar five-piece band, is set to intricately recreate the timeless classics that catapulted the Eagles to global stardom. From the melodic 'Desperado' and the high-octane 'Life in the Fast Lane' to the soulful 'New Kid in Town,' the heart-warming 'Take it to the Limit,' and the electric 'Heartache Tonight,' you'll be treated to an authentic Eagles experience. Additionally, the band will pay homage to the solo hits of Joe Walsh, Don Henley, and the late Glenn Frey. The Eagles, formed in Los Angeles in 1971, achieved legendary status with an impressive list of accolades, including five number-one singles, six Grammy Awards, five American Music Awards, six number-one albums, and over 150 million records sold. Their 'Eagles Greatest Hits' album remains one of the best-selling albums of the 20th century. Linda Ronstadt shared a close and enduring musical connection with The Eagles that played a significant role in shaping the sound of the 1970s California rock scene. Ronstadt, often referred to as the "Queen of Rock," was not a member of The Eagles but had a profound impact on their early career. She introduced the band to audiences by featuring them as her backup band on tour, helping to raise their profile. Furthermore, her hit cover of Jackson Browne's "Desperado" inspired Glenn Frey and Don Henley to write the iconic song of the same name, which became one of The Eagles' signature tracks. This collaborative and influential relationship between Linda Ronstadt and The Eagles left an indelible mark on rock history and this will be celebrated within the show featuring special guest - 'The Linda Ronstadt Story.' Following her resounding success with 'The Johnny Cash & June Carter Show' and 'The Songs Of Dolly Parton,' the talented Brooke McMullen will take the stage with The Australian Eagles to perform Linda's beloved hits, including 'Blue Bayou,' 'You're No Good,' 'Poor Poor Pitiful Me,' and 'It's So Easy,' among others. It's a night of timeless music you won't want to miss.
Albury Entertainment Centre
Theatre
Music
The Beach Boys Experience
Pick up some Good Vibrations at this unforgettable celebration dedicated to the music of The Beach Boys. For nearly 60 years, the Beach Boys have embodied summertime. Sun, surfing, the beach, pretty girls in bikinis, driving with the top down. Favourites like "Surfin Safari", "Surfin USA", "Surfer Girl", "Little Deuce Coupe", "Barbara Ann" and "California Girls" turned the warm weather months into a blissful utopia where perpetual happiness, young love, and endless freedom reigned.
Albury Entertainment Centre
Theatre
Family, Childrens programs
The Cat in the Hat
Yikes the summer holidays are coming! When the presents have all been unwrapped and the family holiday is a distant memory, what will you do with YOUR Thing One and Thing 2??!! Here's an idea..! Bring the whole family to 'The Cat in the Hat' for an experience they'll never forget…
Albury Entertainment Centre
Theatre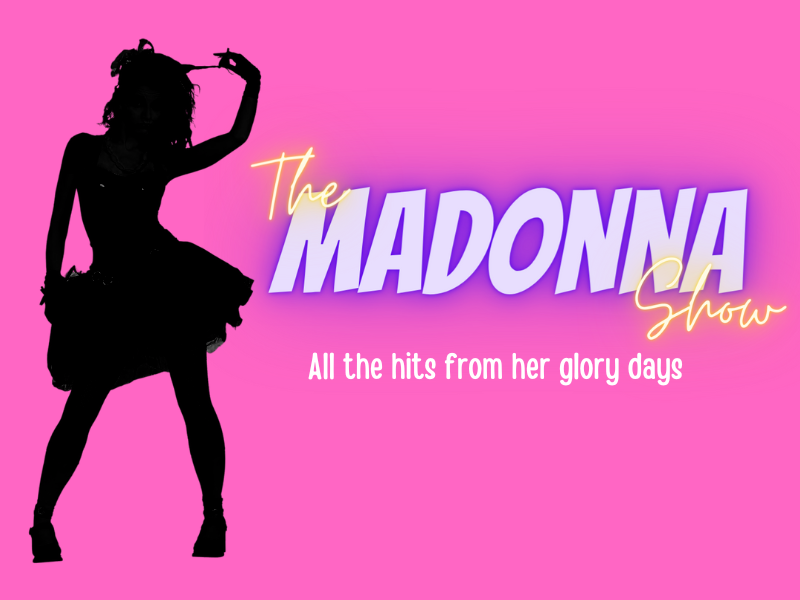 Rock/Pop
The Madonna Show
Come on girls! Do you believe in love? 'Cause we got something to say about it, and it goes something like this… Greta Garbo and Monroe, the Madonna hits that you all know The most influential, controversial, and iconic female recording artist of all time – the undisputed Queen of Pop Marlon Brando, Jimmy Dean – a great night out with your girl team Relive your youth, with this 2 hour concert featuring all the hits from her glory days Don't just stand there, let's get to it – Strike a pose and grab your ticket
Albury Entertainment Centre
Theatre
Music, Tap Dance
The Tap Pack
Following sold-out shows and rave reviews on London's West End, at Sydney Opera House and around the world, Australia's hottest tap dance sensation, The Tap Pack is coming to Albury! Picking up where The Rat Pack left off, The Tap Pack conjures up a modern twist to the crooners and artists from the from the '50s through to the noughties! Featuring songs from Frank Sinatra, Dean Martin and Sammy Davis Jr to Ed Sheeran, Michael Bublê and Beyoncê. The Tap Pack mix slick humour, high-energy entertainment, and world-class tap dance. A show of pure entertainment inspired by the legendary kings of swing, the Rat Pack, freshly created for the audience today. Cool classics with a fresh new twist. All your favourites including "The Lady is a Tramp", "Come Fly with Me", "One For My Baby", "Me And My Shadow" and much more.
Albury Entertainment Centre
Theatre
World Music, Musical Theatre
The World of Musicals in Concert
Following a sell out 2022 Australia tour - The World of Musicals in Concert Returns to Australia in 2024 featuring an all new show. The World of Musicals in Concert has graced stages across the globe and features a world-class ensemble of multi-talented artists who exquisitely perform classic hits, fused with emotive ballads, big-screen anthems and iconic show tunes. From the best of 'The Phantom of the Opera' and 'Les Miserables' to 'Guys & Dolls' and 'South Pacific' and many, many more, the World of Musicals delivers a stirring musical concert theatre experience that will leave you spellbound – from the opening song to the final medley of classics. 'ALL THE HIT SONGS IN ONE SHOW' that is the quintessential takeaway from this musical concert gala. The World of the Musicals In Concert is a show that is tailored for the entire family, so get ready to be enthralled and sing along to all your to all your favourite and much-loved songs from the world of Musical Theatre in one unforgettable evening. Secure your seats today to a show inspired by many but unlike any other.
Albury Entertainment Centre
Theatre
Comedy
Wil Anderson
WIL ANDERSON returns with his brand-new show WILEGITIMATE. "In 2024 I am setting out on my biggest tour in over 5 years. Come and see my brand-new stand-up show WILEGITIMATE. The show is definitely about something, and you are definitely going to love it because of reasons. But who am I to tell you what those something and reasons are. Come along and decide for yourself. See you there." Host of Gruen, Question Everything and podcasts Wilosophy and TOFOP, WIL ANDERSON is a six-time Melbourne Comedy Festival People's Choice and Helpmann Award winner. Book today, it will sell out.  "Lightning in a bottle." ★★★★½ The Sydney Morning Herald "Goodwill and good jokes." ★★★★½ Chortle "Wil Anderson is a master at finding humanity in the strangest things." ★★★★ Time Out "Unmatched and relentlessly fun to witness." ★★★★ Adelaide Advertiser
Albury Entertainment Centre
Theatre